Detecting and treating bacterial sepsis is a matter of life and death.
Every year more than 1.7 million people in the U.S. are diagnosed with sepsis and more than 270,000 people die from an advanced form of sepsis.1 Now you can improve sepsis diagnosis and treatment by integrating PCT testing into your Dimension® EXL™.
---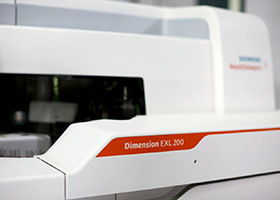 Bring PCT testing closer to your patients.
An early and accurate diagnosis could save precious time, expense, and most importantly, lives.
---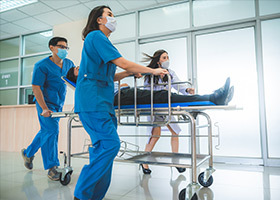 Precision when it matters most.
PCT is a more sensitive and precise biomarker for early detection of sepsis when compared to lactic acid, C-reactive protein (CRP) and Interleukin-6 (IL-6).2
---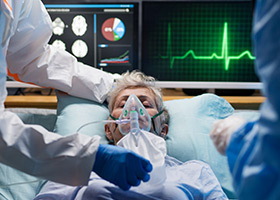 Trusted technology, reliable results
Support risk stratification, prognosis, and antibiotic decision making for septic patients.
---
Request your complimentary evaluation kit for the Dimension® EXL™!
Bring the most accurate and precise test closer to your ED with the new Dimension® EXL™ LOCI® BRAHMS Procalcitonin (PCT) assay from Siemens Healthineers.
Note: Lead times may vary; requests are subject to review at the discretion of Siemens Healthineers.
---
---
Centers for Disease Control and Prevention, https://www.cdc.gov/sepsis/what-is-sepsis.html
Journal of Intensive Care, https://www.ncbi.nlm.nih.gov/pmc/articles/PMC5543591/